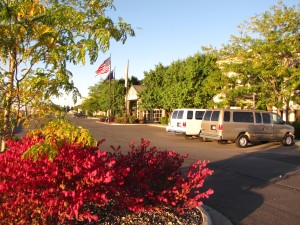 Founded in 1985, annual gross sales have grown steadily and are approaching one billion dollars for 2010. Melaleuca has never had to lay off a single employee–ever. It is one of the largest private employers in Idaho.
Growth: The company is debt-free. All property and equipment is paid-in-full–and it has recently opened new facilities for manufacturing and distribution in both Idaho Falls, Idaho and Knoxville, Tennessee.
Melaleuca's business has continued to flourish, even during tough economic times.
Here are the facts.
Annual Gross Sales
Over $930 million in 2009

Number of Employees
Over 3000 employees worldwide

Manufacturing & Distribution Facilities
Over 395,000 square feet in Idaho Falls, Idaho. 312,000 square feet in Knoxville, Tennessee. Also has facilities in Taiwan, Japan, Hong Kong, New Zealand, Korea, United Kingdom, China, and Singapore.

Mission Statement
Enhancing the lives of those we touch by helping people reach their goals

Business Strategy
Exceptional products at reasonable prices

Nickname
"The Wellness Company"

Company Magazine
Leadership in Action

Awards & Honors
2009: Hong Kong Award for Environmental Excellence
2008: Better Business Bureau Torch Award
2008: Red Cross Circle of Humanitarians Award
2008: Leader Business Award (Australia)
2007: Salvation Army Others Award
2006: Melaleuca Day declared in Saint Paul, Minnesota
2005: Education for Life Award from the Direct Seller's Association
2004: Healthy Workplace Award from the American Psychological Association
For more information, see the Melaleuca Awards site.